Soap Of The Month Club - 3 Months
Suds up with our Soap of the Month Club so you can say goodbye to that sad little soap sliver you've been using!
Each month you will receive one soap bar chosen from your selected flavor profile so you can always scrub up with something new!
Your soap will ship out the second week each month and all shipping charges are included! You can renew at any time to keep getting your monthly fix! If you are local and would prefer to pick up your soap each month, email morgan@sugarandspruce.com for a discount off the shipping price!
Customer Reviews
Write a Review
Ask a Question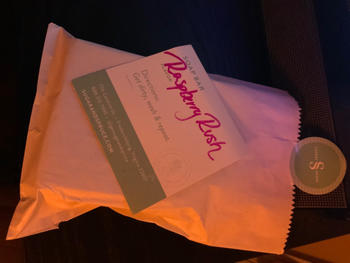 04/30/2020
I recommend this product
Great Experience
So far I have received my first month's shipment of my chosen fruity catorgeory. It arrived the week it was promised, nicely packaged. I opened the mailbox at night after work and the wonderful scent immediately hit me with happiness as soon as I opened the door to my surprise. The product itself smells as wonderful and lathers very nicely in the shower. Glad I get to try for a few months.
Stephanie p.

United States
02/17/2022
I recommend this product
Soap of month
I haven't recieved it yet. I ordered the bath bomb and the soap. I hope it recieve it soon. I also don't have a way to track it.
andrew W.

United States
05/19/2021
I recommend this product
Maybe more
I love the soap! I would like maybe one more at a time
Heather B.

United States
08/27/2020
I recommend this product
I love the soap
Where do I start? I love the way the soap looks and it smells amazing. The first time I used it was when I realized that it exfoliates at the same time. Once my 3 months are up I'm going to do the 6 month club!!!
Leaucreshia H.

United States
07/02/2020
I recommend this product
Littlest one love this!
My five year old is obsessed with bar soap. He LOVES this delivery!
Mary C.

United States