Spruce Up Spritz
"What's that smell?!"
This can go one or two ways, sugar. Good or bad. Make it good with a Sugar + Spruce Spruce Up Spritz. This body and linen spritz promises to make the very air you walk in heavenly. If you have any sense, you'll choose all of the scents!
Great for body, linens, cars, etc!
Choose your own fragrance
Just shake & spritz!
Alcohol free + phthalate free fragrance oils
$2 upcharge for essential oils
4 oz. of pure smelly delight
Customer Reviews
Write a Review
Ask a Question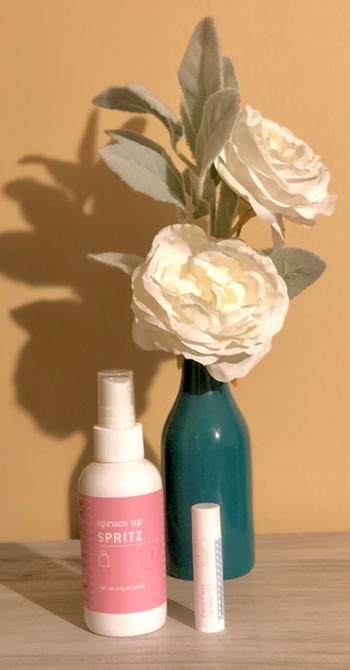 09/11/2022
I recommend this product
Spruce up Spritz!
Luv it! I chose ex boyfriend scent and it's amazing! The young ladies who helped me were very professional and helpful with my purchase and I got my free lip balm! ❤️
Michelle B.

United States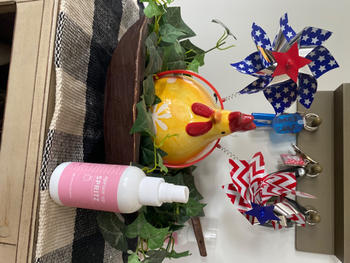 07/06/2022
I recommend this product
Love my Spritz!
Love it! I got Tobacco Flower. I ordered it strong and one spritz throughout my house and it smells great for hours with a hint of flower. I think it is my favorite!
Patricia M.

United States
08/14/2023
I recommend this product
Smells amazing and she loves it.
Perfect. She gets compliments everytime she uses the tobacco flower spritz! So much more affordable than perfume and it smells so fresh.
Steve L.

United States
07/23/2023
I recommend this product
Long lasting fragrance
Purchased this for the first time and I was amazed at how long lasting the scent was.
Shelley

United States
07/08/2023
I recommend this product
Spruce Up Spritz
Overall, product is great. Ive had it for a 3+ years now and when I first got the bottle I was skeptical. The lady working at the time introduced me to a scent she loved, and its became my favorite too. Not too strong, but not weak either so I had to get my favorite scent refilled recently. I mixed/used the scents: oakmoss, sandalwood vanilla, and lavender fields. The lady who refilled it this time for me was very helpful. They mentioned to me that they dont carry the oakmoss scent much or plan to discontinue either the oakmoss or sandalwood scent. I hope that is not the case next time I return! It was very disheartening to hear and I hope you keep both of them!
A

United States